By Ciprian Barbu, Technical Team Leader, Enea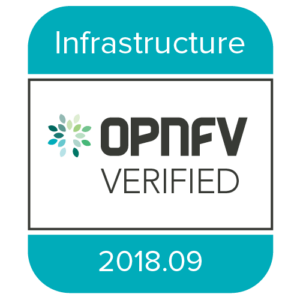 How do you make sure that an open source-based product meets all interoperability, stability and functionality requirements when the underlying open source project is complex and deployments need carrier-grade reliability?
Verifying a solution can be a tedious task that slows down market adoption of a product and creates a hurdle for fast deployment. That is why the OPNFV Verification Program (OVP) is so important for OPNFV and OPNFV-based products like Enea NFV Core.
Enea's long-lasting experience in providing world-class software and services for communication-intensive applications has always driven us to reach new heights and explore new possibilities. Our mission to develop the software foundation for the connected society naturally enabled us to expand our product portfolio with Enea NFV Core, a carrier-grade virtualization software platform built on OPNFV and OpenStack.
With an increasing number of applications being deployed in test labs and real life situations, Network Functions Virtualization (NFV) is now more reality than a possibility. However, realizing the vision of virtualizing networking applications and benefiting from the scalability, predictability and flexibility required by tomorrow's connected society can only be possible through collaboration and standardization, which is what the Open Platform for Network Functions Virtualization (OPNFV) primarily is about.
Enea has been a member of OPNFV from the early stages, is very active in the Fuel Installer, and a leading contributor to the OPNFV Project overall
A consistent part of Enea's contributions was directed to the OPNFV testing projects, with the purpose of ensuring true architecture independence and freedom of choice, but also out of the box functionality and reliable operation.
This is one of the key principles of OPNFV—for contributors to work together in order to create a reference platform which is open, functional, and feature rich; but at the same time is verified against open source testing frameworks, using dedicated, community-owned or private testing laboratories, in a CI/CD fashion.
This idea eventually led to the OPNFV Verification Program launched in early 2018, which is all about facilitating the development and evolution of NFV components across various open source ecosystems through integration, deployment, and testing.
Today we are glad to announce that Enea NFV Core has received the badge for completing the latest requirements of the OPNFV Verification Program and is now listed in the OPNFV Verified Products Directory (https://verified.opnfv.org/#/)
Enea NFV Core has now closed a symbolic life cycle centered on the OPNFV community. The base of the product is the reference platform itself, the very same Danube Fuel Release is the core of the product, which has then been advanced to incorporate the Openstack Ocata baseline. During the past two years Enea NFV Core has been optimized and hardened, tested on more extensive testing scenarios, used as a platform for onboarding proprietary VNFs, and extended with new functionality needed in the industry.
With the successful completion of OVP, Enea NFV Core returns to the source and acknowledges its origin: OPNFV.
Notes: