The 5G Cloud Native Network PoC was nominated as a Finalist for the Leading Lights Awards in the "Most Innovative 5G Strategy" category. Congrats to the demo team for this recognition. Learn more.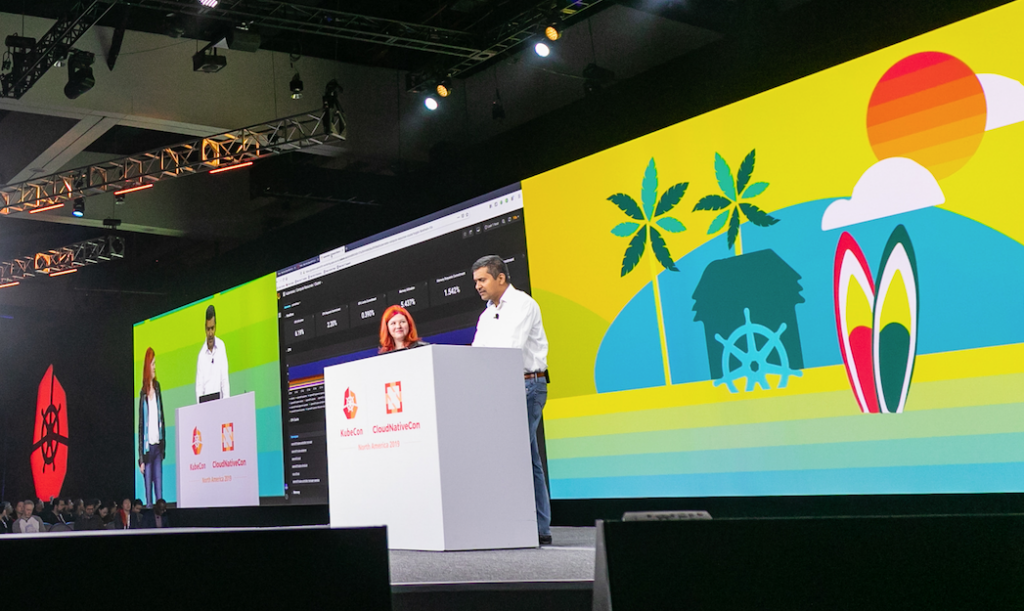 At KubeCon + CloudNativeCon North America 2019 in San Diego, a team made up of over 80 Volunteers from 12 organizations and 6 open source communities and standards groups unveiled an E2E 5G Cloud Native Network live demo from a working group in OPNFV (FKA "Virtual Central Office (VCO) 1.0, 2.0, and 3.0). The keynote was shown to a live audience of 8K attendees, streamed live on the web, and is available for on-demand viewing (with 5.2K+ views to date).
The latest version of the demo builds on the work of the VCO initiatives that began in the OPNFV community and have been shown as live demos at the OPNFV Summit in Beijing, and the Open Networking Summit and Open Compute Project Summits in Amsterdam. This latest version of the demo has taken a cloud native approach to building a 5G network protype on open source infrastructure including Kubernetes. The demo was hosted in labs in Sophia Antipolis and Montreal, a private cloud, and the public cloud — all connected to each as well as to an onsite rack with servers and switches along with a Faraday cage housing a 5G radio and handset.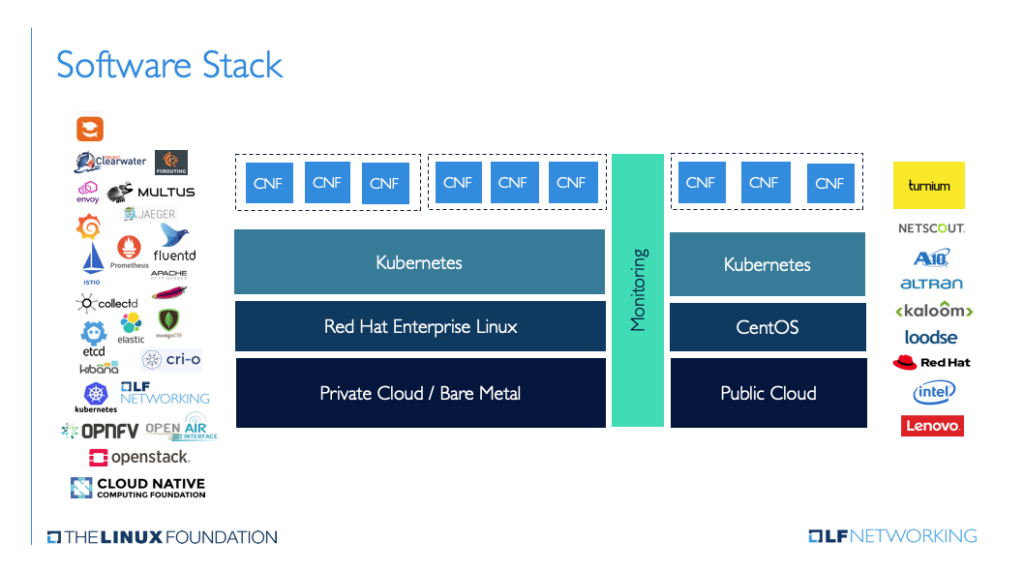 Heather Kirksey from the Linux Foundation introduced the project and then invited Fu Qiao from China Mobile to talk about the challenges they face in rolling out 5G across their networks and how they are leveraging open source software and cloud native approaches. Azhar Sayeed from Red Hat then explained the network components, the software stack, and how the demo was built.  Multiple telemetry and analytics dashboards were running to display the pods, nodes, containers, clusters, workloads, traffic utilization, and correlation through the system. The OPNFV Barometer project played a key role here.
The moment of truth was a 5G phone call initiated from the stage to a packet core in Montreal, an IMS core in the public cloud, and an LTE lab in France. The call was connected… much to the relief of the demo team! The demo closed with a review of gaps and lessons learned, planning future integration with other LFN projects, and ways to get involved. We'd like to offer a huge "thank you" to all the particpants on the demo team that made this possible.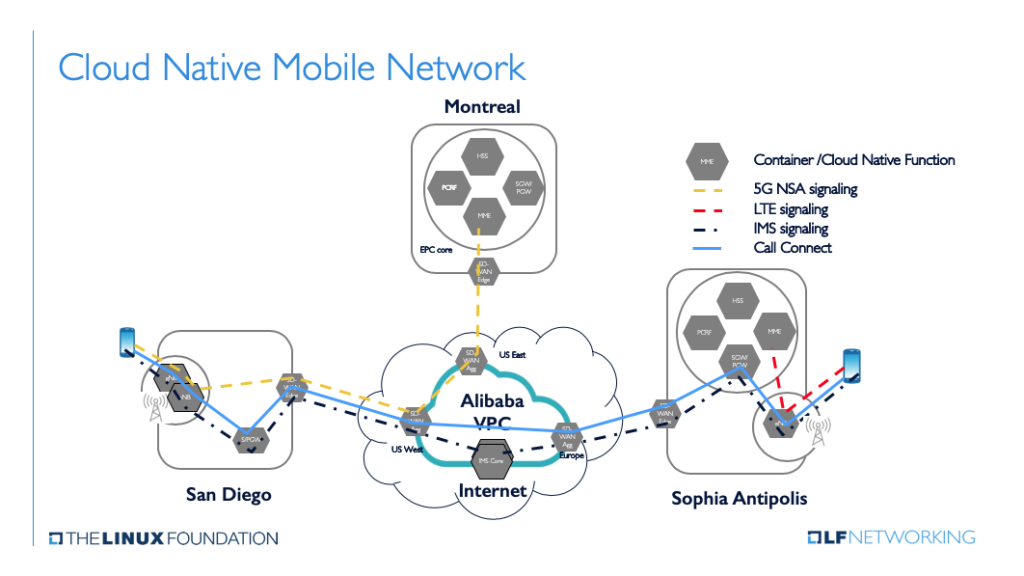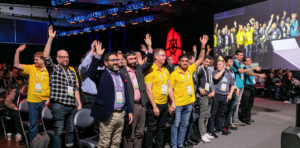 We encourage the industry to learn more with the assets below and get involved in helping to shape the future of 5G Cloud Native networks by joining the project mailing list. In 2020, demo participants will continue to build 5G network capabilities and the demo team has begun initial discussions for the taking the next version into new areas, including integrating workflows with the ONAP project and the Cloud iNfrastructure Telco Taskforce. Join us!
5G Cloud Native Network (VCO) Assets