By Tomi Juvonen,  Technical Lead at Nokia and Doctor Project PTL
This post was originally published on Nokia's blog and has been republished here with permission.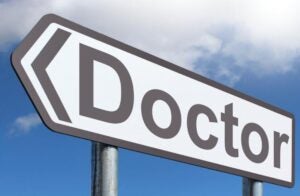 Long ago, networks comprised discrete elements with dedicated hardware running software that performed a function. Only one application ran on a single piece of hardware, namely the network element itself. The application had perfect knowledge of the hardware environment on which it was running.
Then along came cloud computing. Now, an application no longer needs to care about or manage the hardware it runs on, which is great.
When a fault occurs, telco applications have some very good mechanisms to deal with hardware and software failures, with redundant functional units jumping in to take over from one that has failed. Speed is vital here – it needs to happen lightning fast to keep continuous services, such as voice calls, running without interruption.
But how do we alert the telco application when something is happening with the underlying hardware? So far this has been a missing piece of the puzzle.
The OPNFV Doctor project has been working on creating just that kind of mechanism under OpenStack. Doctor is one of the first projects in Open Platform for NFV, as well as one of the first to graduate. The project was initiated by Docomo, which has been driving it forward strongly ever since.
Doctor has really been taken on board by OpenStack, which featured it heavily in the keynote session at the OpenStack Summit in Barcelona in 2016.
The journey has not been easy – particular challenges are the rolling infrastructure maintenance and upgrades in interaction with the virtual network functions manager (VNFM).
Current focus points include trying to perfect it so that it will work with any kind of payload, hybrid clouds and with no need for additional hardware. Even the application itself can be upgraded at the same time, as it knows how to take advantage of the new capabilities that come with the infrastructure upgrade.
The upgrade caused a buzz at the OpenStack Sydney Summit in November 2017 and the industry is now desperate for this feature to allow it to cloudify operations.
Want to contribute? Join us at OpenStack Summit
As the new Project Technical Leader (PTL) for Doctor, I have worked on bringing in seamless upgrades and maintenance of the underlying platform, without risking dropped calls or IP packets.
The concept is now quite mature, but still needs people around it to make it happen upstream. I will run a presentation and forum session about this in the coming OpenStack Summit in Vancouver on 23 May 2018.
Let's work together to take the cloud maintenance and upgrade to the next level and ensure we can meet our industry's requirements.
Share your thoughts on this topic by joining the Twitter discussion with @nokia and @nokianetworks using #NFV #openstack.