HPE's Dr. Prodip Sen, CTO of NFV at Hewlett-Packard Enterprise and OPNFV Board of Directors Chair, will deliver a keynote address during the upcoming OPNFV Summit focused on "Cloudification of the Telco Network – Are we There Yet?" Read  below for a preview of what you can expect from Dr. Sen's keynote at OPNFV Summit this year. OPNFV Summit is taking place June 12-15 in Beijing. More details, including onsite agenda and how to register, are available here: http://events.linuxfoundation.org/events/opnfv-summit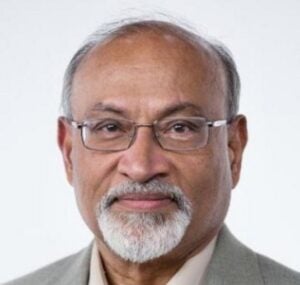 Tell us about your involvement in OPNFV (and open source networking in general) and how it's evolved over time. 
I am currently the Chair of the OPNFV Board of Directors, and have been the chair since the inception of OPNFV three years ago. (Time for a change I guess!) My involvement with OPNFV and open source in general started as an outgrowth of the NFV movement which some industry veterans (including myself)  helped create. We were looking for an alternative to the typical standards track to encourage faster development and deployment of the technologies required for NFV, and the telco network transformation in general. This led to my awareness of open source and the creation of the OPNFV organization. Since then, I have been engaged with activities in other open source organizations such as OpenStack and OpenDaylight.
Where do you see your role — and that of OPNFV – in terms of the broader end-to-end open networking stack?  
My interest is, and has always been, in seeing how all these open networking activities fit together and how we can make them more synergistic. I see OPNFV as a crucial organization in being the integration project that provides a space for putting the entire stack together. And eventually, showcasing use cases important to the users of this stack.
What new technology or trend in the networking space are you most curious about and why?
Not so much a trend/technology in networking per se, but I am very interested in how the industry takes the last steps of the journey to cloudify the network. We need to incorporate many of the lessons learned  from cloud-as-a-service architectures, microservices etc. and consolidate into a more constrained, quality-of-experience centered world. Will either survive the clash?
In what ways has the industry progressed towards broader adoption of NFV? What are the hurdles?
There has been a lot of progress in telco adoption over the few years since the movement was launched – from skepticism, to grudging acceptance, to "show me," to now routine inclusion in RFIs, RFPs and trials. We all know that the telco adoption cycle is very long – so it is especially encouraging to see such a new approach gain traction in so short a time. On the other hand, the optimists among us hoped for faster adoption and true large-scale deployment by this time. The hurdles we're facing are not new or unexpected; many in the industry hoped for (perhaps expected) a faster transformation in attitudes and organizational change, though both are still somewhat lagging.  
Can you give us a preview of what you'll be talking about onstage at OPNFV Summit in Beijing?
I will be talking about the Cloudification and Disaggregation stages of the telco journey to the cloud, and what we in the industry, and open source and OPNFV in particular, need to pay attention to.