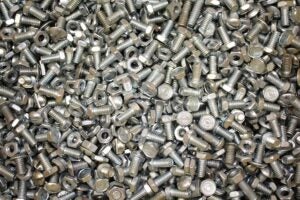 The OPNFV community, comprised of a diverse ecosystem of developers, vendors, operators, end users and others working to integrate the end-to-end open networking stack, will be hosting an OPNFV Day as part of OpenStack Summit's Open Source Days on Monday, May 8 from 11:15 am – 5:20 pm. Join us to learn how the OPNFV and OpenStack Communities work together to accelerate NFV.
The workshop is open to all OpenStack attendees (though registration is required), and anyone interested in learning more about open source NFV welcome to participate. Participants can expect to become familiar with the collaboration between OPNFV & OpenStack communities, the feature development process, the march toward common infrastructure, and how to get involved. All attendees will receive a complimentary copy of a brand new book: Understanding OPNFV: Accelerate NFV transformation using OPNFV (either at the Day or in the OPNFV booth).
The combination of OpenStack and OPNFV allows developers and users to tap into the most comprehensive set of NFV capabilities available today. A great example of the power of this collaboration can be seen in this short keynote demo from OpenStack Barcelona on fault management, a key telecom use case. Members of the Doctor team will be on hand to show how they delivered fault detection and management into OpenStack.
Other sessions will cover a range of topics including an OPNFV overview, OPNFV developer tools and release release process, how OPNFV uses OpenStack and how it's useful, OpenStack Gluon/OPNFV NetReady, community test labs and testing process, and cross-community Continuous Integration (XCI). Demos and case studies will also be featured. View the full day's schedule and add it your Openstack schedule here.
OPNFV will also be present on the showfloor, as part of the the Linux Foundation Projects cluster in the Technology Showcase. Stop by during the Marketplace Mixer on Monday, May 8 from 6:00 – 7:30 for beer, treats, and OPNFV swag. See you there!