We kicked off our intern program last summer and are pleased to have  welcomed an amazing group of young talent! They work directly with the community and receive hands-on development experience in NFV. Each intern works closely with an active OPNFV developer as their mentor on a project that suited interest and community need. This blog series aims to showcase these interns and the projects they work on, the mentors who are helping with their professional development, and their experience working in an open source community to help  accelerate NFV.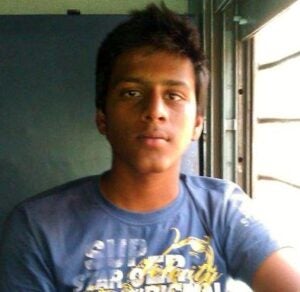 About Rohit (in his own words):
I am a fourth-year undergraduate student at the International Institute of Information Technology in Hyderabad, India. My interests are in distributing systems and networking. In my free time, I like to explore new things as well as new places and I really love to play badminton, football and obviously Counter Strike GO.     
How did you hear about OPNFV and what got you interested in this internship?
I was an OpenDaylight intern and was  able to attend the OpenDaylight Summit  in Seattle last year. That is where I learned about OPNFV and its internship program; I found an OPNFV project similar to what I was doing with OpenDaylight and it's going very well so far! I am very glad to be participating in this internship.
Can you talk about your experience working on an open source project? Any previous experiences you can share or key learnings from working on OPNFV so far?     
Working with an open source project is a wonderful experience indeed. I've been able to learn about new technologies. Working with open source projects is a great opportunity to write  and contribute to the creation of industry standards programs. I am fortunate to have this experience when in college; in my both internships, community members have been very encouraging and that has  boosted me up many times and empowered me to do more work. 🙂
What's the best thing you've learned from your internship?           
The best thing I have learned from this internship is how to effectively communicate and discuss the pros and cons of a solution among the community, and then feeling empowered to go ahead and move forward with a solution. Being passionate and working hard are two big takeaways for me.
Who is  your mentor and what's the experience been like?  
My mentor is Serena Feng and she is really cool. We not only talk about the code, but we chit chat about the differences in our cultures (she is Chinese) and also we agree on many common aspects. I ping her a lot in IRC and she never gets angry and clears my doubts very patiently. I am glad to have a mentor like her.
What's your advice to other aspiring open source folks out there?
There are many open source projects in the world. Just ping in IRC or send an email expressing your interest in a project and there will be many replies! Open source communities are very helpful, and always willing to address questions or talk through issues.  It is a great opportunity to contribute to tech and can bring immense satisfaction.
What gets you jazzed to work with open source? (e.g., listening to music, drinking coffee, chatting in IRC, etc.)?
Chatting in IRC, especially using irssi. I love command line, and irssi doesn't have any GUI. The perl scripts you write to get a notification when your mentor comes online. Code review is another awesome thing which I really like…getting +2 …being merged. 😛  (And obviously sometimes -1 :/  )
Being in open source allows you to work from anywhere in the world and interact with lots of different people. What have you found most surprising about the open source developer community?
Yes, interaction with lots of different people is definitely a new experience. It actually helps me learn about different work cultures and different ways of approaching solutions, which broadens one's knowledge. But frankly, I find it very difficult that everyone is not online at one time. I sometimes have to wait a whole day to get a reply 😛
What do you want to do next? What is your dream job?
I don't have a dream job, per se. But I would like to work more on distributed systems and the networking domain. In general, I love taking on challenging work, like designing new algorithms/architecture stuff.