The OPNFV community is comprised of a diverse set of active developers who are passionate about transforming the industry through open source NFV. This new blog series highlights the people who are collaborating in the trenches to build a de facto standard open source platform for NFV.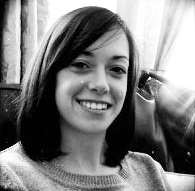 About Maryam Tahhan
Maryam Tahhan is a Network Software Engineer at Intel Corporation. Her focus for the last few years has been on virtual switching, virtual switch performance and enabling service assurance features in DPDK. She leads 2 OPNFV projects: VSPERF and SFQM. Maryam is a sports fanatic, from rugby to hurling and even the martial arts, she'll try/watch any sport (at least once).
What projects in OPNFV are you working on? Any new developments to share?
I lead 2 OPNFV projects, the first is Software Fastpath service Quality Metrics (SFQM) which aims to enable service assurance features in DPDK, such as telemetry and fault detection. Our latest feature, DPDK Keep Alive (silent drop detection on DPDK cores), was released as part of DPDK 2.2 earlier this week and we are currently integrating the features we are working on with Monasca. The second project I work on is Characterize vSwitch Performance for Telco NFV Use Cases, a.k.a VSPERF. VSPERF aims to define, implement and carry out a suitable test suite for benchmarking the performance of virtual switches to help understand where vSwitches can reside in deployments. We're really looking forward to releasing the VSPERF framework as part of OPNFV release B and publishing the results for the benchmarks we are running on stock OVS and OVS with DPDK to the OPNFV test dashboard.
Where do you see OPNFV in five years?
In 5 years' time I see OPNFV as "The" mature reference telco-grade NFV platform for telcos. The rate of progress since the start of OPNFV and the fact that its inaugural summit saw more than 700 attendees are testament to the interest and attention the industry is paying to OPNFV. This, in combination with the admirable work ethic of the OPNFV committers and contributors, the TSC and all involved, will ensure its success in achieving this goal, or at the very least, give it a real run for its money.
What is the biggest strength of the OPNFV community?
I think the biggest strength of the OPNFV community is our sense of community, camaraderie, and friendliness to new-comers. The community's work ethic, its willingness to stand together in difficult times and its enthusiasm to dive in and help out with any questions or issues that other community members might have are our key strong points.
What is the best piece of developer advice you've ever received?
If you really believe in something and want to see it succeed, be committed, not just involved. Roll up your sleeves and get stuck in, and never go on a solo run, consult the community early and often.
What technology could you not live without?
Funnily enough, I would say my tablet; I'm an enthusiastic imgurian and need my fix of laughs every evening :$
What part of the world do you live in?
I live in the mid-west of Ireland in a city called Limerick. It's a small city with a great atmosphere, from the sports-crazy friendly locals, to the thriving music scene, bustling restaurants and the picturesque villages, there's always something to do. As home of the Cranberries, the music scene in Limerick is absolutely buzzing, with bands (rock, pop, even classical and traditional Irish music) coming to play the concert hall or the Big Top/ Dolan's warehouse. Limerick is renowned for its sporting history, its home to Munster Rugby, and its legendary grounds, Thomond Park, which hosted its historic victory over the All Blacks in 1978. The locals are always out and about and their passion for sports can be seen through their continuous involvement and support for all sports, be it Gaelic football, hurling, golf, horse racing, soccer or cycling. If you need to get out of the city and enjoy some more rural views, the country side is but a 20min drive away, or if you prefer the beach (yes we have beach going weather ;)) is about 50 mins away.
By 2020 developers will rule the world. True or false?
True? Sudo make me a sandwich…